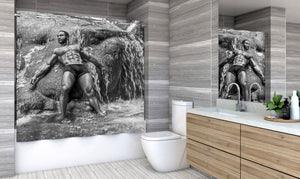 Frequently Asked Questions
Where is the URL link to the free online videos that come with the 2022 Rundu calendar?
The URL link to the free online video clips is printed inside the 2022 Rundu Men Calendar on the last page. (Inside back cover)
Is shipping really free?
Yes! We offer FREE shipping on all products shipped in the United States.
How long will it take for delivery of my order and what is your shipping method?
Depending on the shipping address, most orders are delivered within 1 to 4 business days. Rundu Publishing uses Deliverr as our order fulfillment delivery provider and Deliverr uses a variety of carriers ranging from the United States Postal Service, UPS and FedEx. Deliverr is also the official order fulfillment partner of the Walmart Marketplace and safely delivers millions of packages a year.
Do the outer shipping packages contain images of your products?
The shipping packages may be a mix of carrier branded boxes such as the Postal Service or FedEx and other plain, nondescript packaging. The outer shipping packaging does not contain any of our product images, logos or branding.
Do you have a return or exchange policy?
Yes. We value you as a customer and stand behind our Rundu products 100%. In the event that you would like to exchange or return your product, just return it to us within 14 days of receipt and we will replace it or give you a full refund. Our return address is Rundu Publishing 6555 Sugarloaf Pkwy Suite 307-142 Duluth, GA 30097
Can I send an order as a gift?
Yes. We will ship your order directly to your gift recipient. Just include your gift recipient's name and address in the "Shipping Address" portion of the online order form.
What forms of payment do you accept and do you accept checks or money orders?
Rundu Publishing accepts Visa, MasterCard, American Express, Discover and Diners Club. We also accept Shopify Pay, Amazon Pay, Apple Pay, Google Pay, and PayPal. At this time, we do not accept checks or money orders.
What is your Privacy Policy? Will you share my email address?
We value your privacy and our Privacy Policy is not to share or sell your email address regardless of if you made a purchase and / or joined our email list. More details about our Privacy Policy can be found here.
Do I have to remove my shower rod to hang the shower curtain?
Not at all. The shower curtains, with the sewn-in grommets, were designed for the shower curtain to hang up without removing the rod. Just slide the shower curtain on shower rod at grommet openings. No hooks required and the shower curtain usually takes about a minute to hang.
Are the images in the 2022 Rundu Men calendar uncensored?
Yes. The 2022 MEN RUNDU STYLE calendar features both clothed and semi-au natural images. The images range from sexy mild to scorching hot with a classy twist. Any product images that are partially covered up on our website are not covered in the actual product
Do you accept International Orders?
At this time, we only accept orders that will be shipped to U.S. destinations. We plan to ship to internationally starting sometime in early 2022.
Are you looking for new models?
Rundu is always looking for A Few Good Men (and Women). Because of the Covid-19 Pandemic, we had to pause photoshoots but do plan to shoot images of new men and women in the near future. Please feel free to join our email list on our home page for updates on what we are looking for and the process to submit information. Please note, professional modeling experience is not required.
What if my question was not answered here or I have other comments?
Feel free to submit your question or comment to us directly on the form on our Contact Us page which can be found here.
Choosing a selection results in a full page refresh.
Press the space key then arrow keys to make a selection.
Use left/right arrows to navigate the slideshow or swipe left/right if using a mobile device