RunduHome...Making You Feel at Home.
Rundu.com is Reimagining Home Décor
Home. Our refuge, our oasis, our safe place to be free. And now that we're extending our time at home, we can relax with stylish home products, created with you in mind.
Coming Soon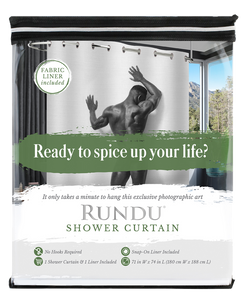 Rundu Shower Curtains Exclusive Photography
(These are not your Grandmother's Shower Curtains)
Shop Now
This 2022 Calendar will Keep You Dreaming All Year Long
2022 RUNDU MEN CALENDAR – THE COVERS! Featuring 12 daring, yet classy images of African-American and other men of color.
Sneak Peek